AccuQuilt Reviews
Visit this website
AccuQuilt has gained impressive customer satisfaction with a consumer rating of 4 stars from 3 reviews. Return Policy, Customer Service, Good Value are most frequently mentioned by customers at accuquilt.com.
About AccuQuilt
AccuQuilt is a leading company in the quilting industry, offering a range of fabric-cutting machines and related products to help quilters cut precise shapes and pieces of fabric quickly and easily. Their main product, the GO! fabric cutter, allows for fast and accurate cutting of up to 6 layers of fabric at a time, reducing waste and minimizing strain on the body.
With over 200 piecing and appliqué shapes to choose from, AccuQuilt provides quilters with a wide range of creative options for their projects. The company also offers helpful tips and design inspirations, as well as charitable initiatives aimed at supporting the quilting community.
AccuQuilt Coupons
If you are looking to save money at AccuQuilt, below are the best AccuQuilt coupon codes and discounts for your purchase. You can also keep up to date on other AccuQuilt deals from Tenere. We last updated the coupons in October 2023. Remember that you will help plant more trees with your successful orders through links on our site.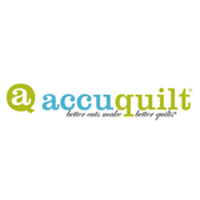 SAVE SALE
Free 162 page Go! Qube by Elenor Burns when you Purchase Go! Qube Mix & Match Block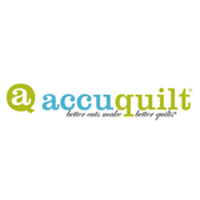 SAVE SALE
Save online on www.accuquilt.com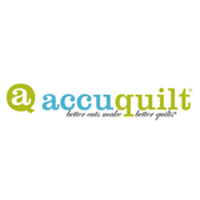 SAVE SALE
Pam's Free Pattern of The Week! Free Go! Cube 12 Inch Alphabet Pillow Pattern
All Reviews
Write a Review
AccuQuilt FAQs
What is AccuQuilt's return policy?
Products can be returned for a full refund within 30 days of receipt if they are in new, unused condition and in the original packaging.
What is AccuQuilt's minimum order total to qualify for free shipping?
Free ground shipping requires a minimum order total of $225 or more, and shipping must be within the contiguous United States.
What is the warranty on AccuQuilt's GO! Fabric Cutters?
GO! Fabric Cutters have a 1-year limited warranty, extendable by registering with AccuQuilt for 6 extra months. AccuQuilt will fix or replace cutters with manufacturing defects for free within warranty period.
How do I place an expedited shipment order?
Expedited shipments must be placed before 12:00 PM CT during business days of Monday-Friday (excluding holidays or days our office is closed).
What is the warranty period for the AccuQuilt's Studio Fabric Cutter?
AccuQuilt's Studio Fabric Cutter has a 3-year warranty if used correctly and will be repaired or replaced within 20-30 business days if under warranty.